Nowadays, photographic equipment has become very popular, and even many mobile phones have the ability to capture some digital cameras, which allows more photographers to go into photography. camera rig photography as one of the important tools, but also many photographers an essential tool. So, how to pick your own camera rig brand becomes very important.
  Sevenoak is a veteran of the well-known brand of Camera rig, dedicated to providing photographers with the highest level of stiffness and lightest camera rigs. sevenoak camera rigs are designed to provide specialized solutions and features for a variety of highly specialized requirements and applications. sevenoak is renowned for its durability and rigorous craftsmanship, making sevenoak the preferred camera camera rig for professionals.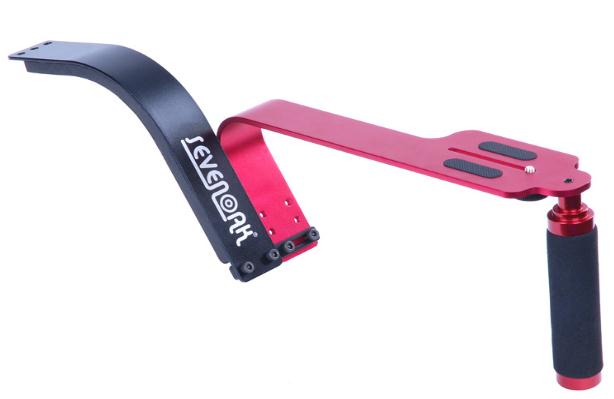 Shoulder camera support Camera Rig SK-R01
  Size: 32.5*9*24.5 cm
  Product weight: 1.30 KG
  Max load capacity: 10 KG
  Sevenoak SK-R01 is a highly compact shoulder support camera rig designed for stabilizing lightweight SLR cameras and camcorders weighing up to 10KG. It features with soft foam shoulder pad, adjustable height, flexible configuration, movable baseplate, detachable handle grip etc. Designed with adjustable height and flexible configuration, it can be easily adjusted for different height and left or right shoulder operation and for suiting body types. The detachable handle grip can be used as a stand-alone support for lightweight cameras.
  1. First composition and then put the camera rig
  Set the camera rig to take more time than the composition, first look at the surrounding environment, and then carefully choose the composition of the "end result." If you put the first tripod re-composition, which means you want to run with a set of equipment and people generally high, a dangerous, and secondly, a lot of valuable time wasted.
  2. Take one of the leg legs to the subject
  This is a lot of new camera rig users easily overlooked place, a tripod legs pointing to the subject means that the back of the fuselage you can have enough space to stand, not only for easy viewing, operation, not prone to trip, but also to prevent Pro-dumping accident occurred.